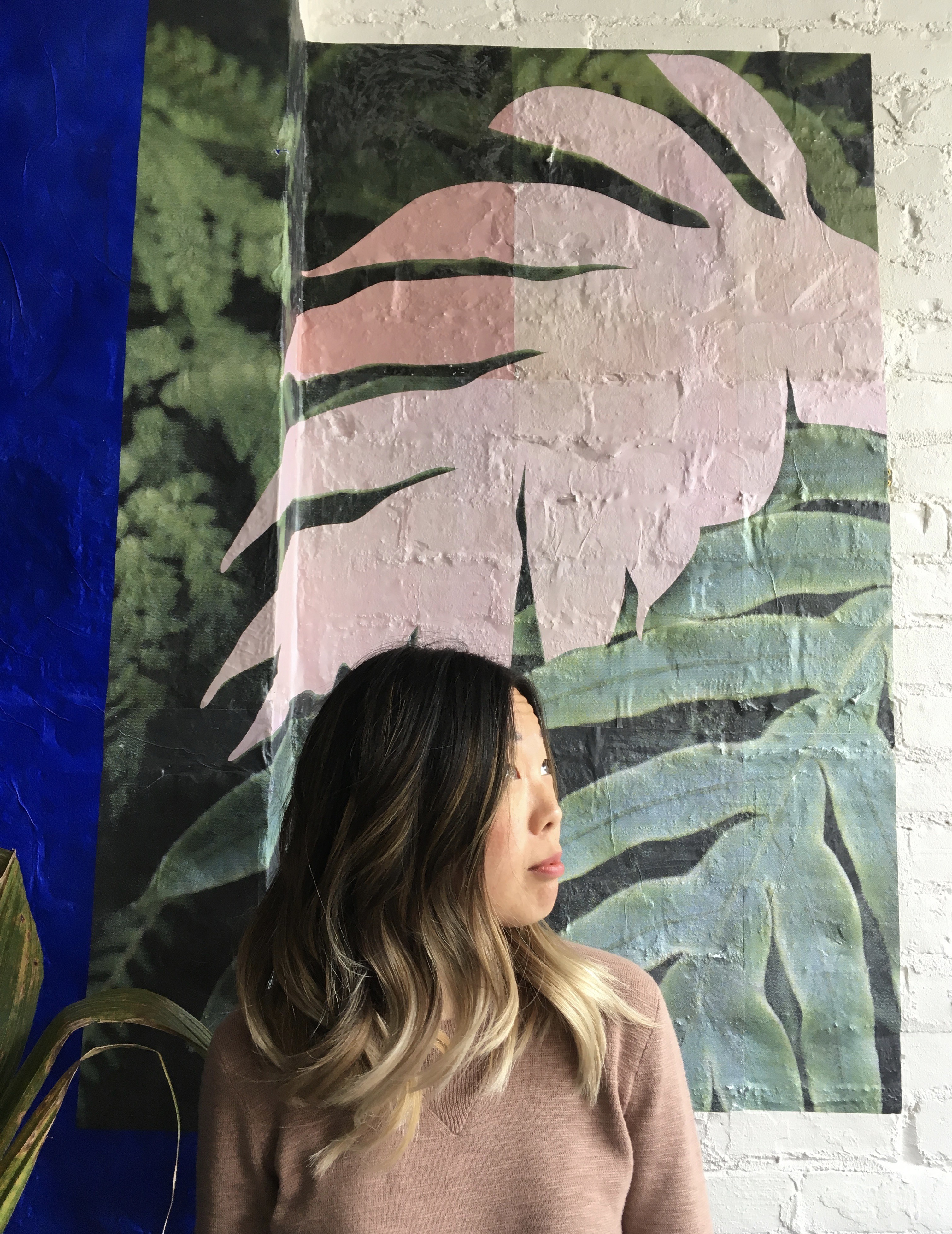 CUDDLY CONTEMPORARY CRAFT
esther imm is a toronto-based hand quilter and urban planner.
she was drawn to quilt design as a way to construct abstract pattern into tactile form - she hopes to create pieces that can be touched and utilized. 
her work is always finished by hand stitching the layers together. stitching by hand can be quite a slow process but it allows a moment of connection with the long history of quilt making, recognizing that seemingly delicate materials and stitches have survived generations.
chogak po - is a traditional korean textile, patch-worked from scraps into colourful abstract designs.
this work is based on intuition and spontaneity of execution, each piece is found through experiment. quilt making can be technical and precise...but this method allows the maker to let go and embrace improvisation.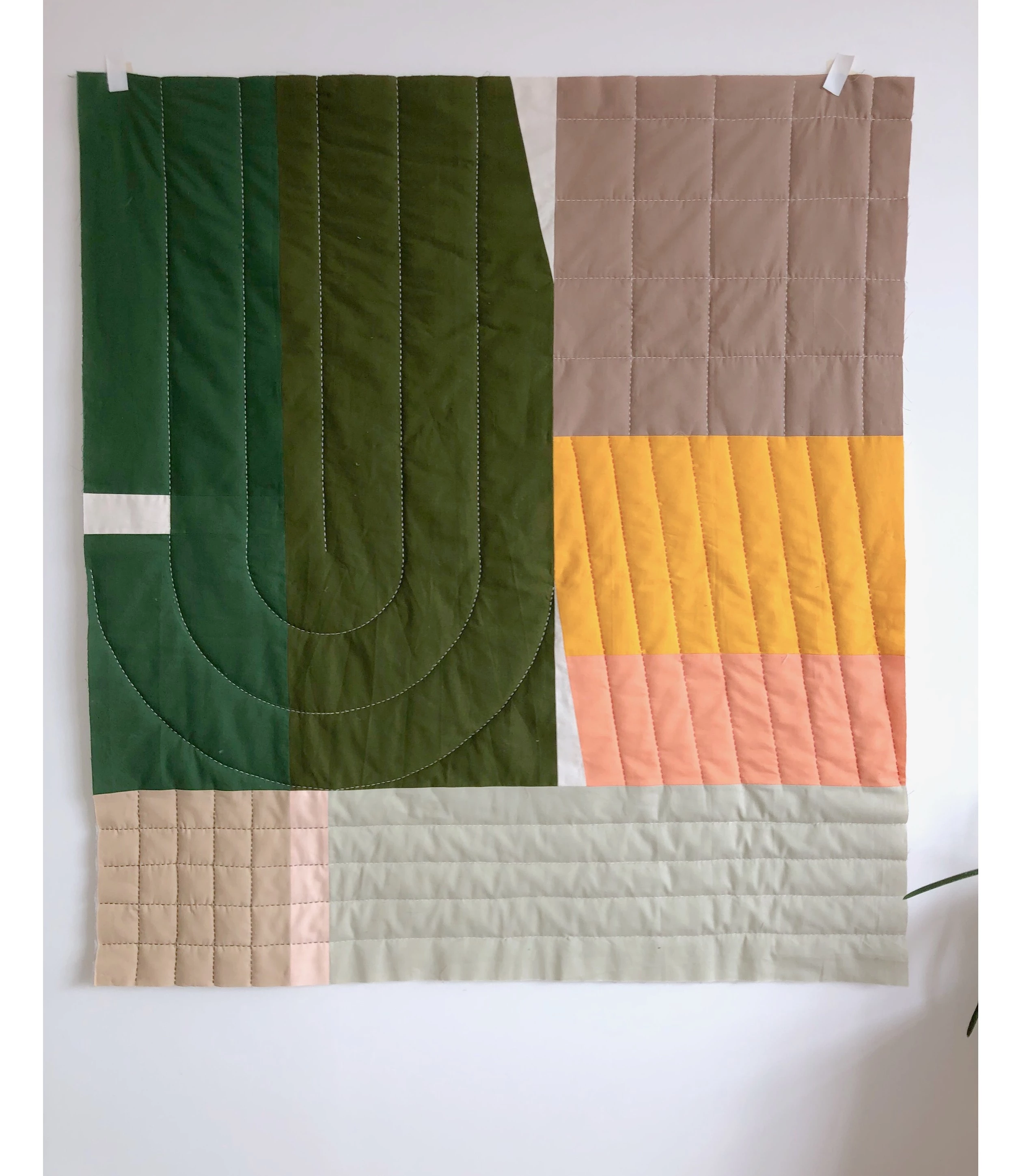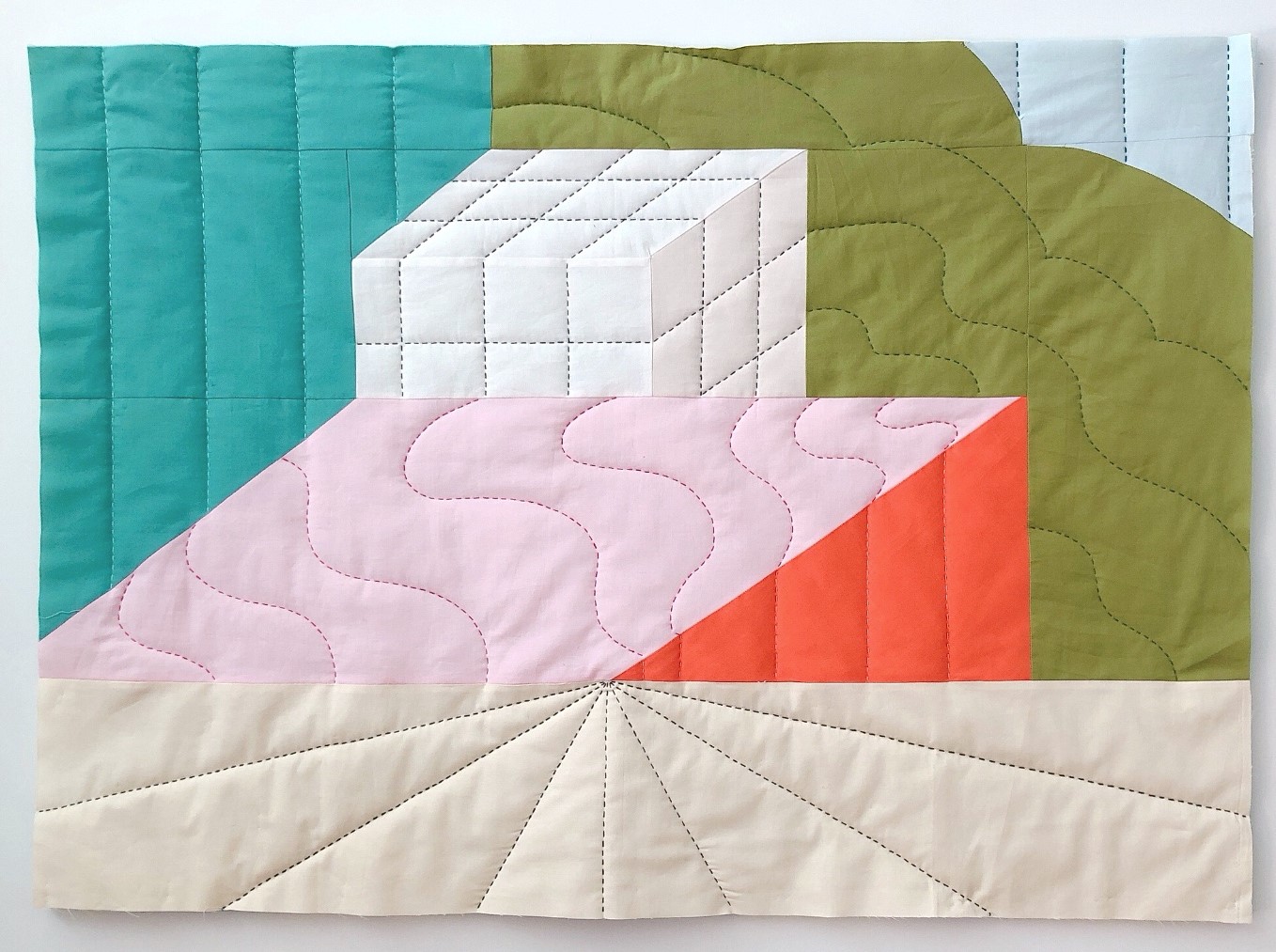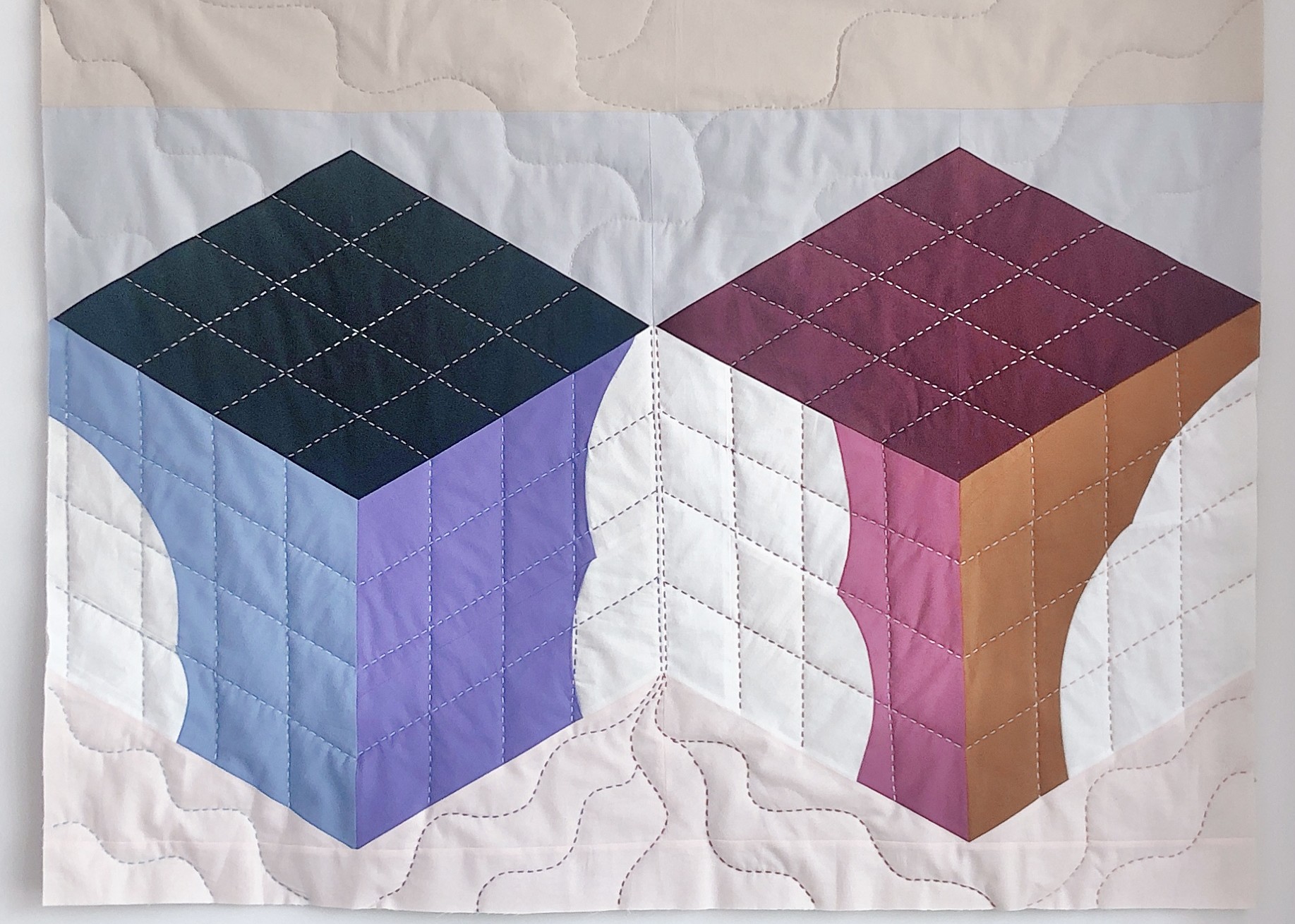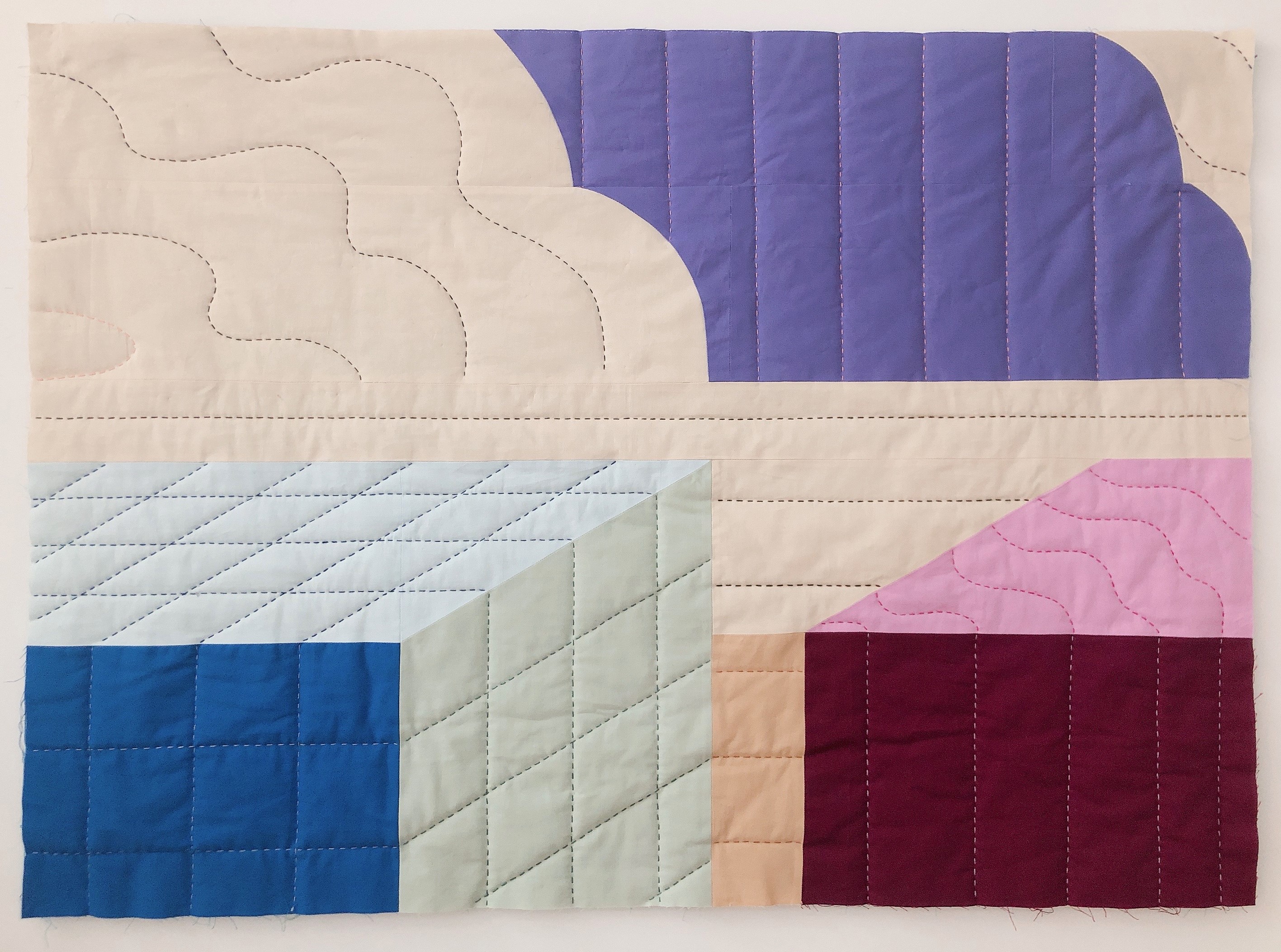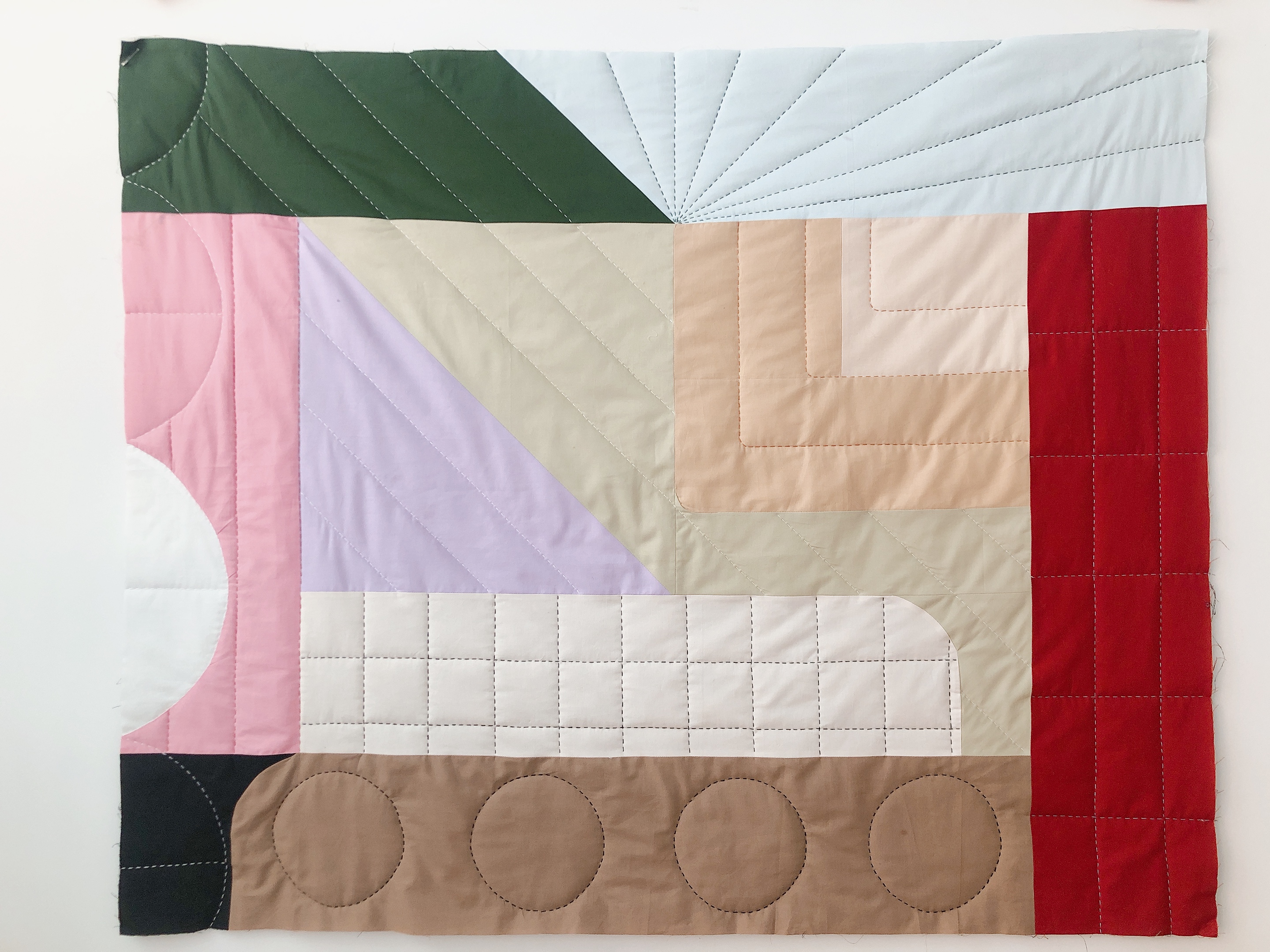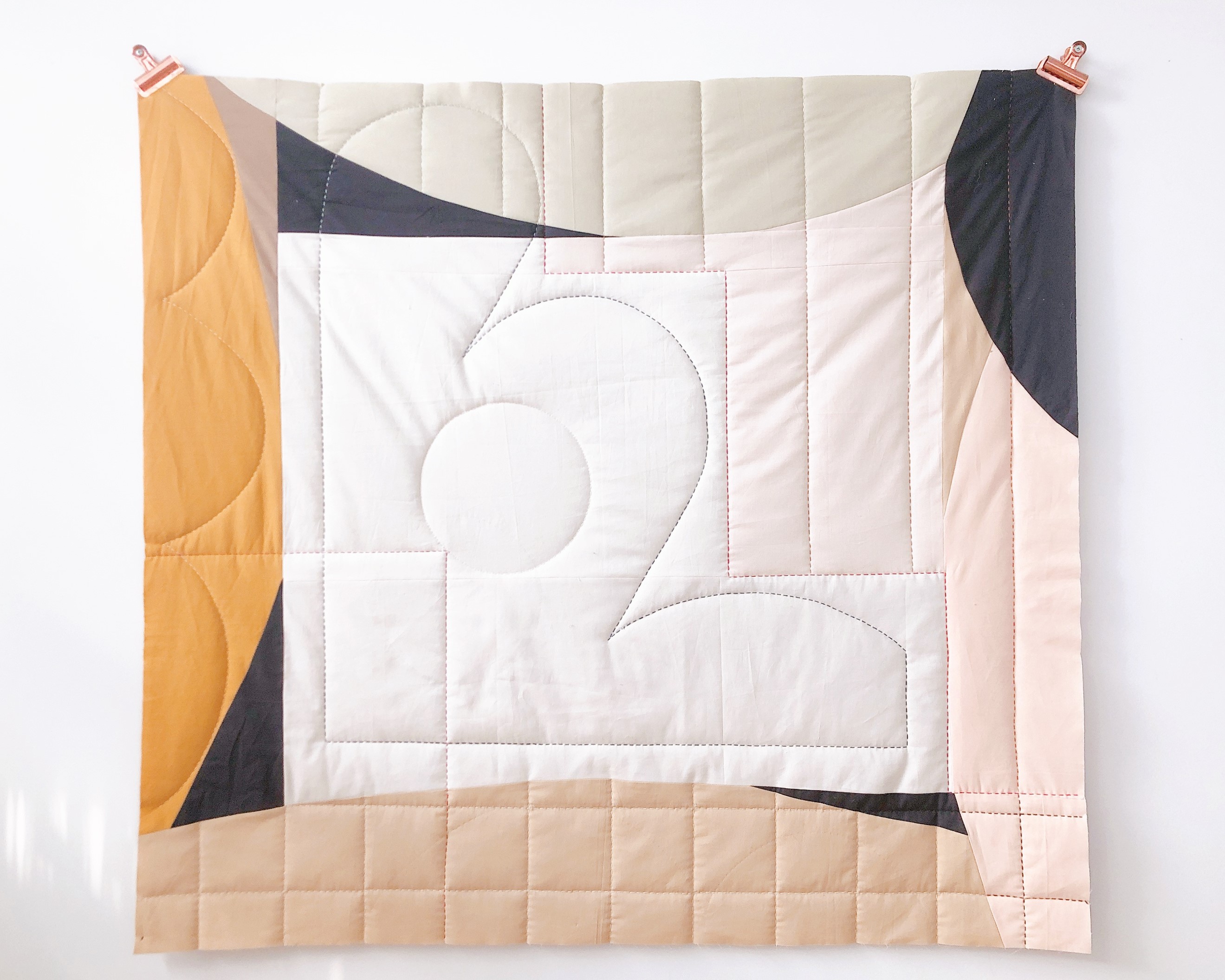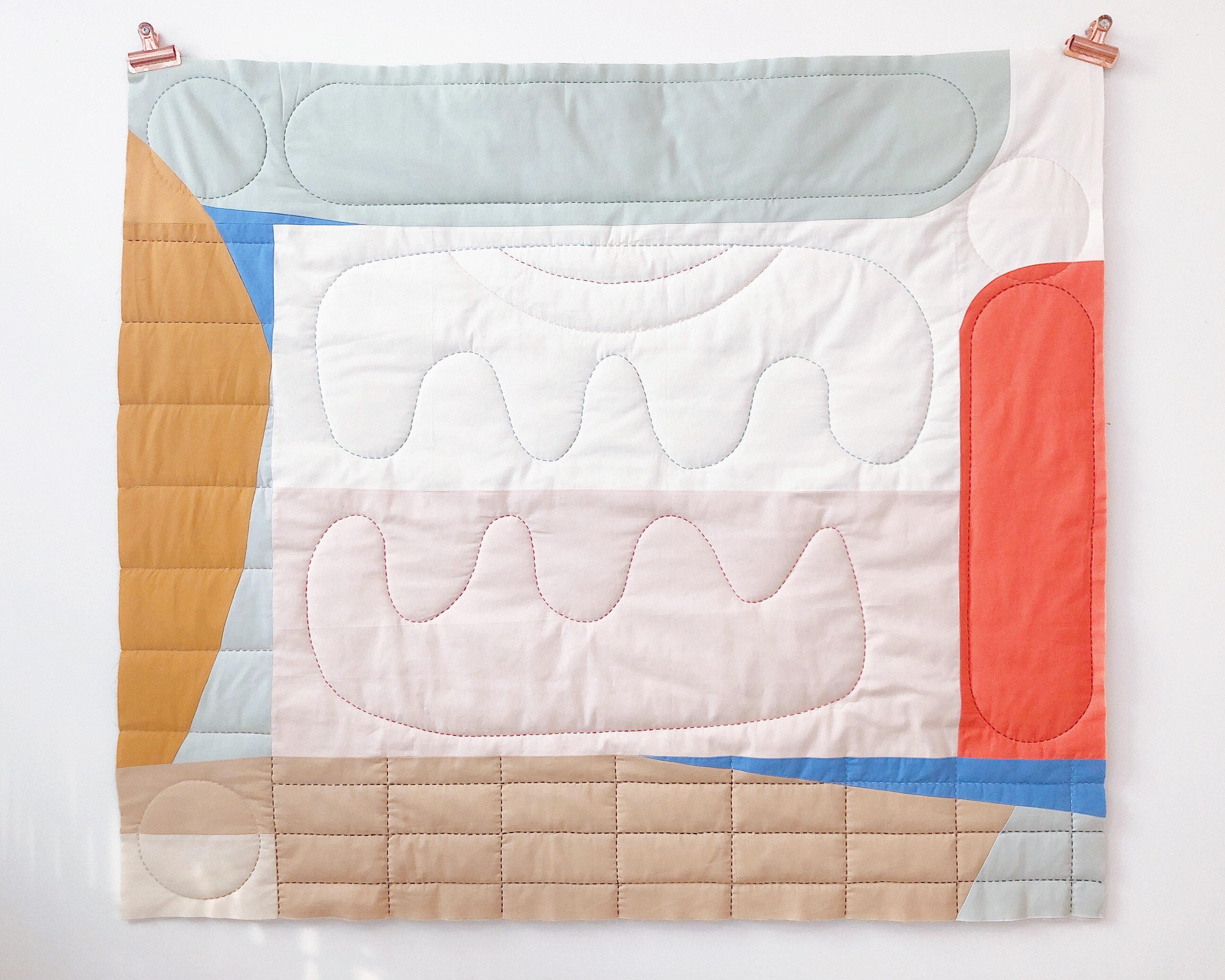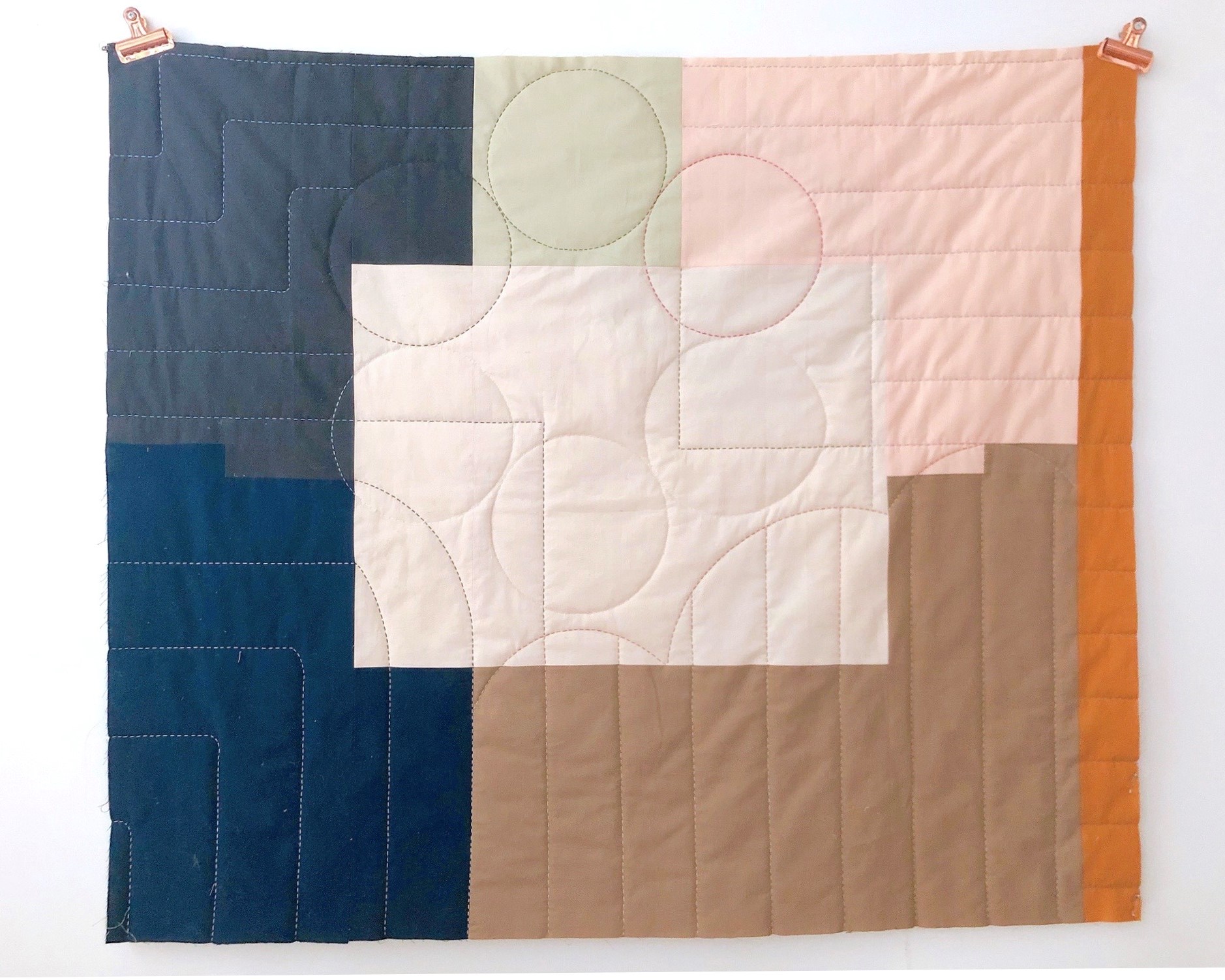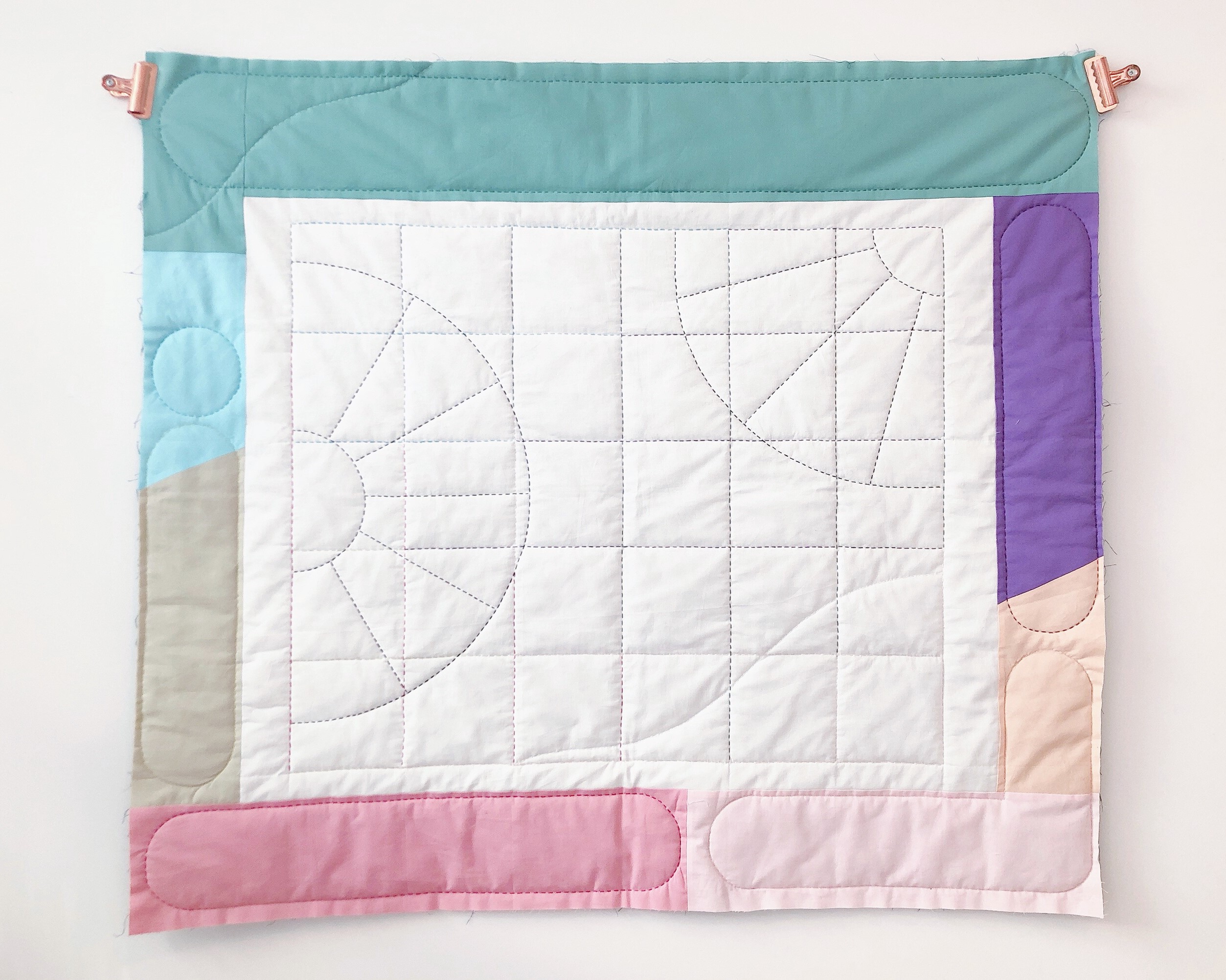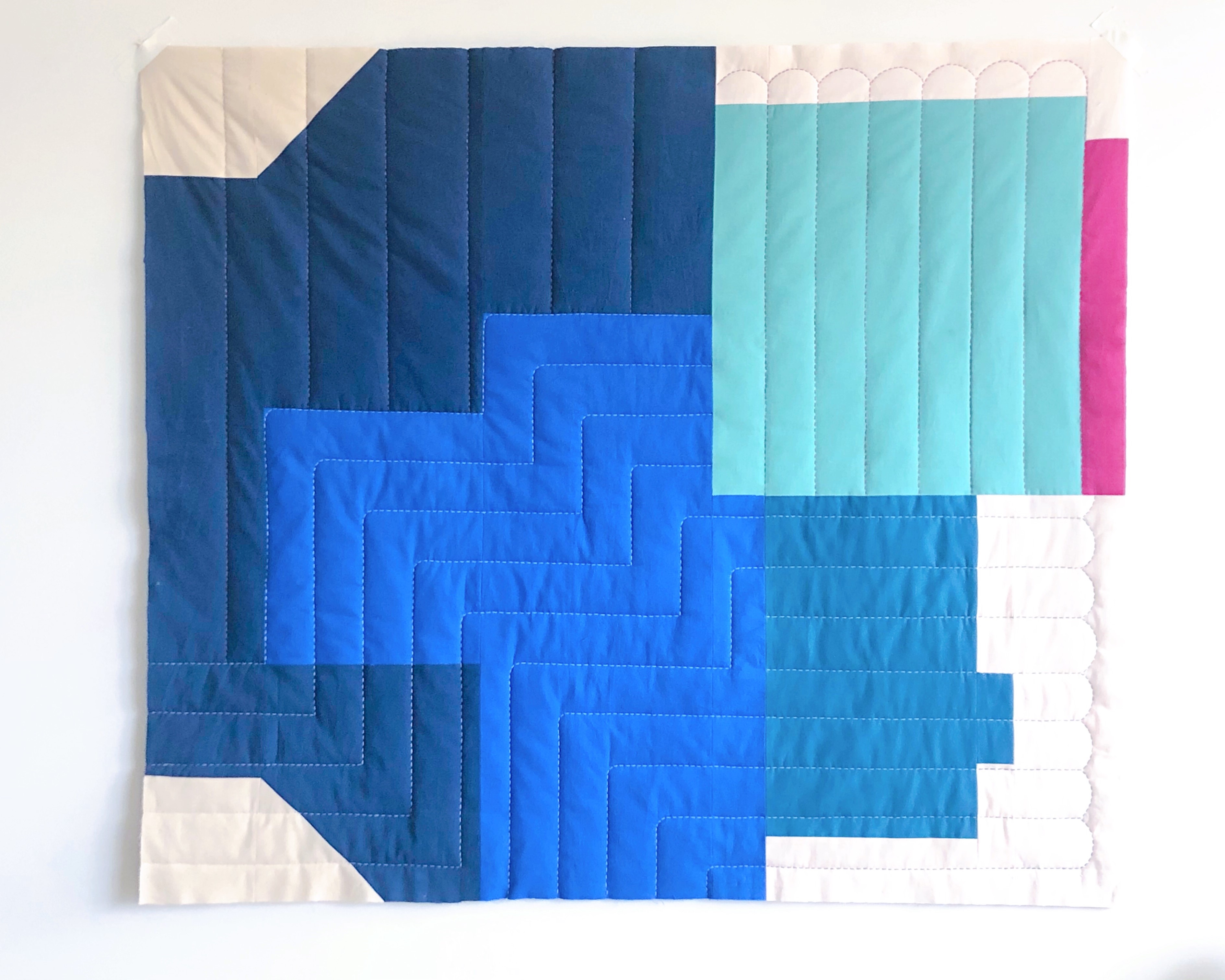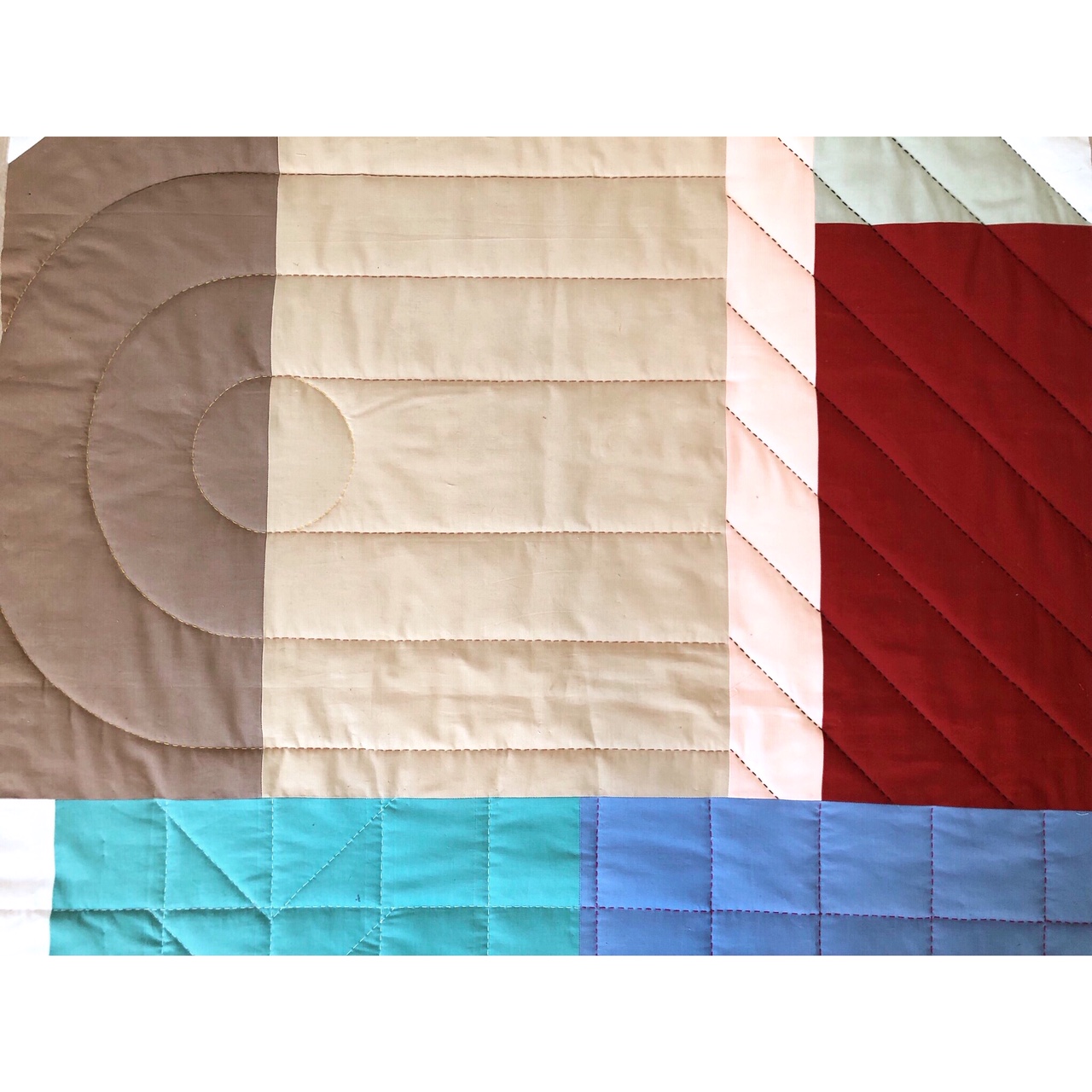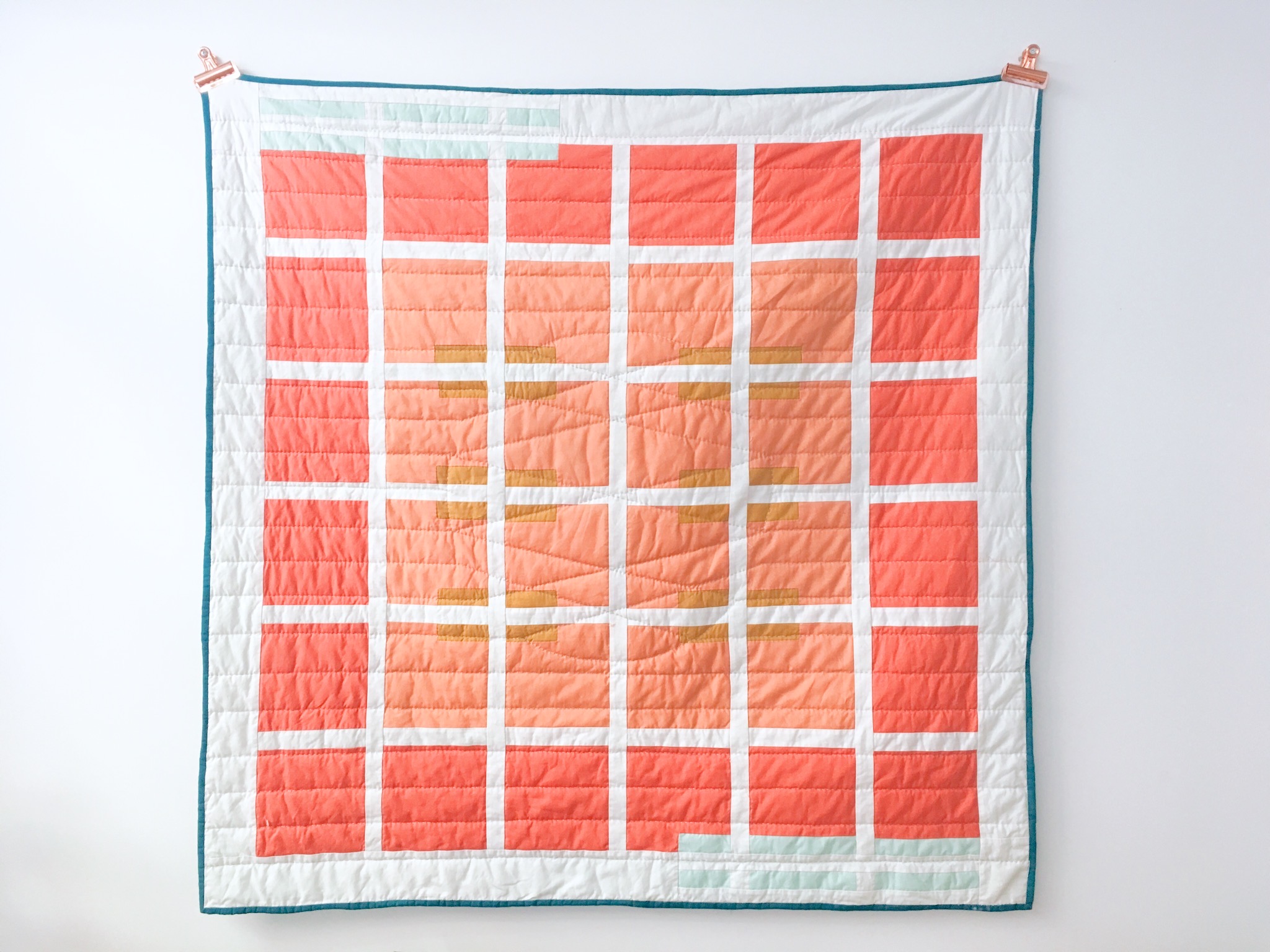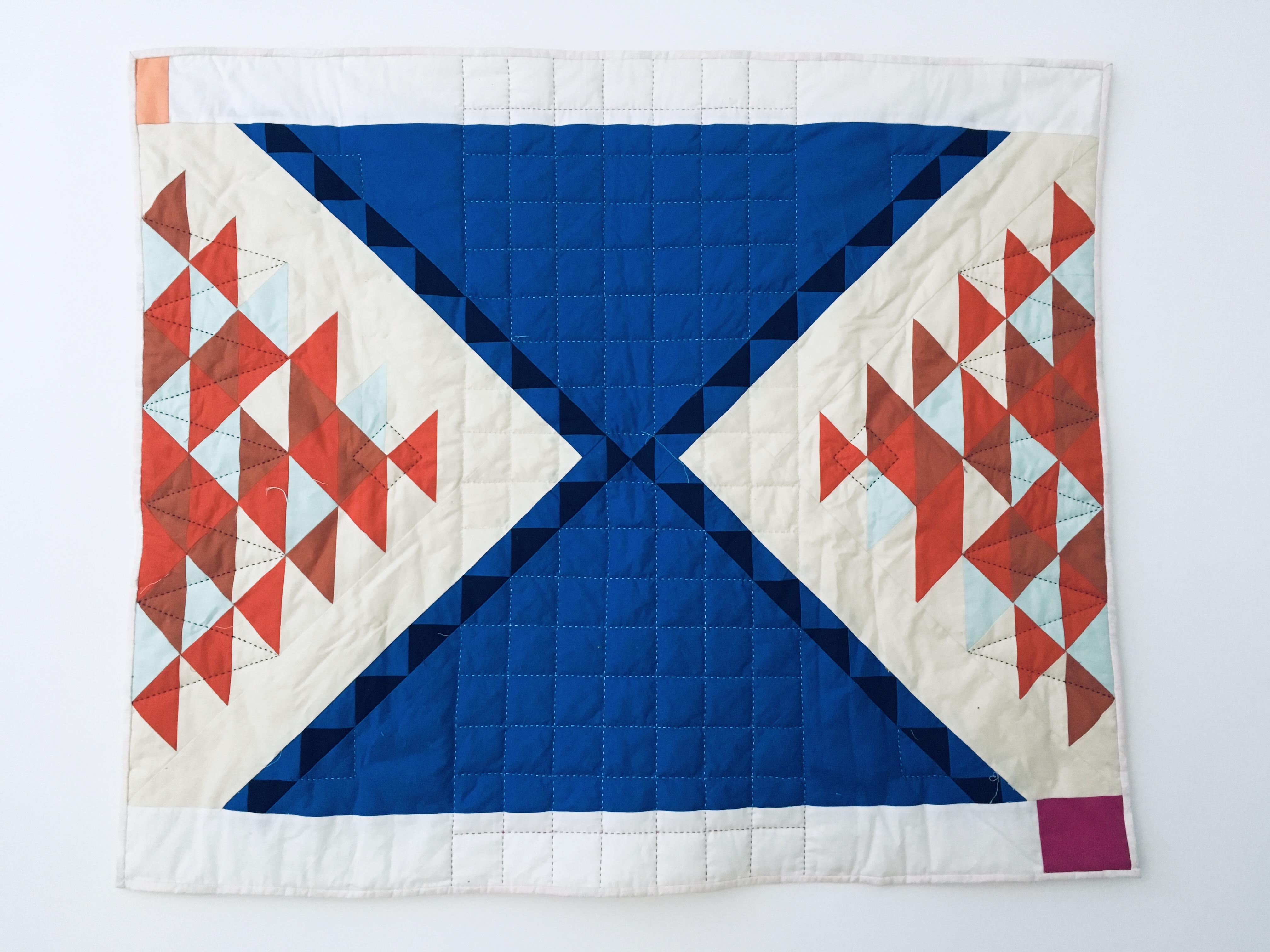 PAST WORK
WEST END MICRO MUSIC FESTIVAL 2023
Stage Backdrop/Set Design
Toronto, Canada
CRAFT ONTARIO COLBORNE GALLERY
Annual Juried Exhibition
Toronto, Canada
WEST END MICRO MUSIC FESTIVAL 2022
Stage Backdrop/Set Design
Toronto, Canada
DESIGNTO 2022: GEOMETRIES & GEOGRAPHIES
DesignTO Festival Exhibition
Toronto, Canada
2021 COMING UP NEXT: NATIONAL EXHIBITION OF EMERGING FINE CRAFT ARTISTS
Annual Juried Exhibition
Alberta Craft Council, Alberta, Canada
GLADSTONE HOTEL ROOM COMMISSION
2021 -2026. Toronto, Ontario
2021 MATERIALS: HARD + SOFT INTERNATIONAL CONTEMPORARY CRAFT EXHIBITION
Annual Juried Exhibition
Patterson-Appleton Arts Center, Dallas, USA

2020 FIBERWORKS
Biennial Juried Exhibition
Cambridge Art Galleries, Cambridge, Canada
2019/2020 HARD TWIST
Annual Juried Exhibition
Toronto, Canada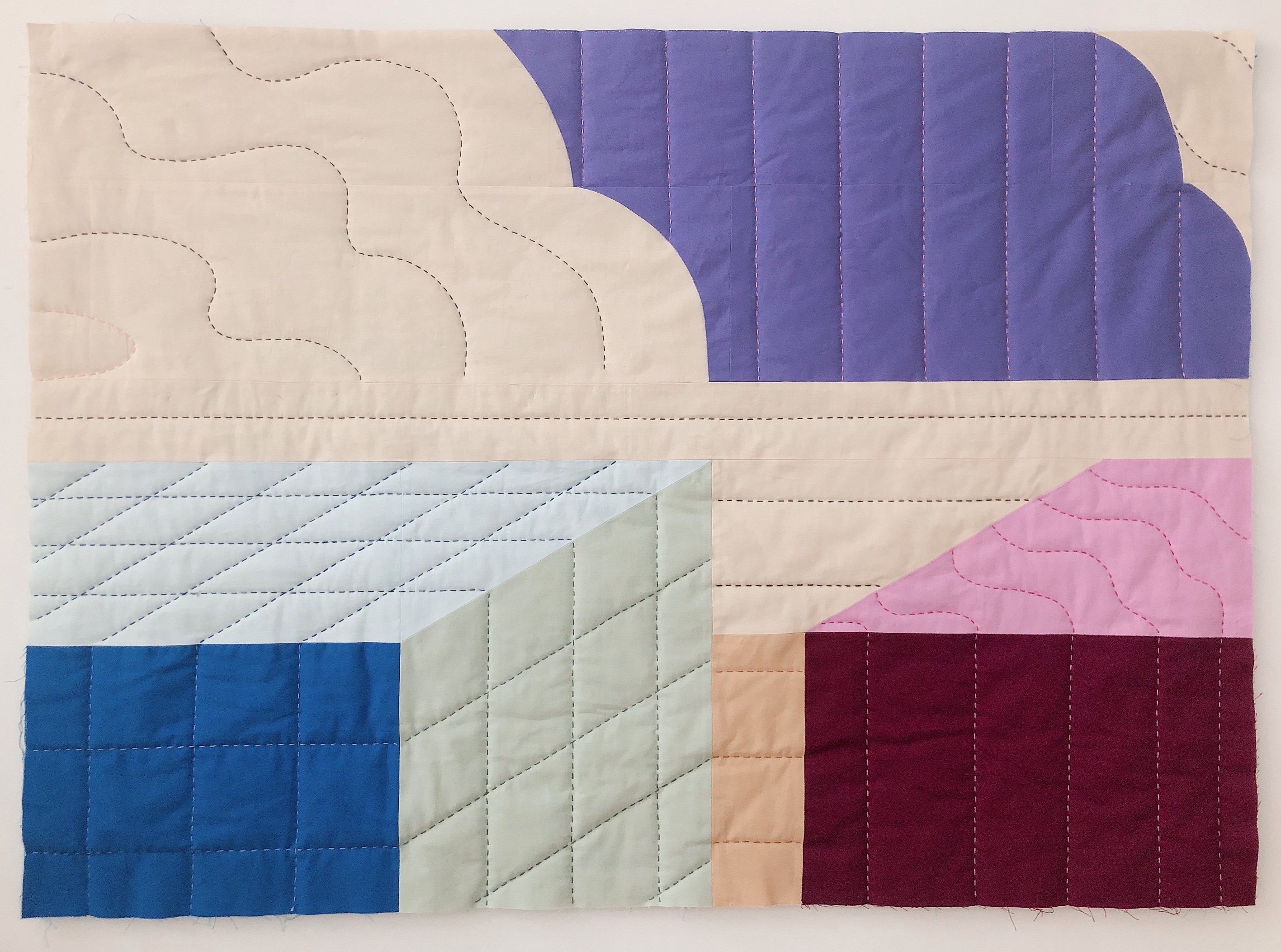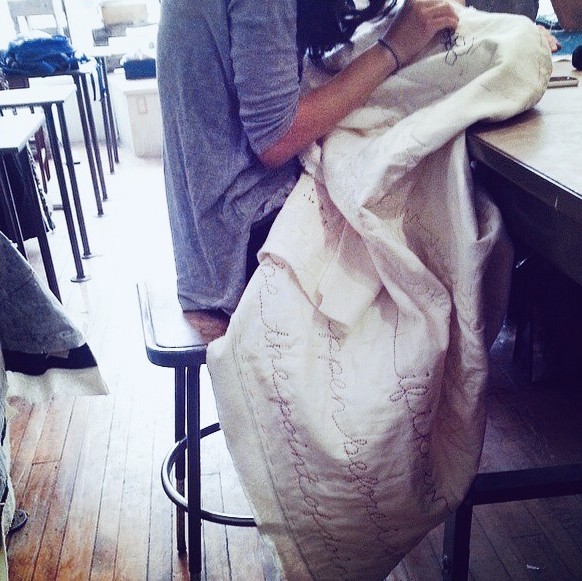 questions, collaborations and commissions